About Me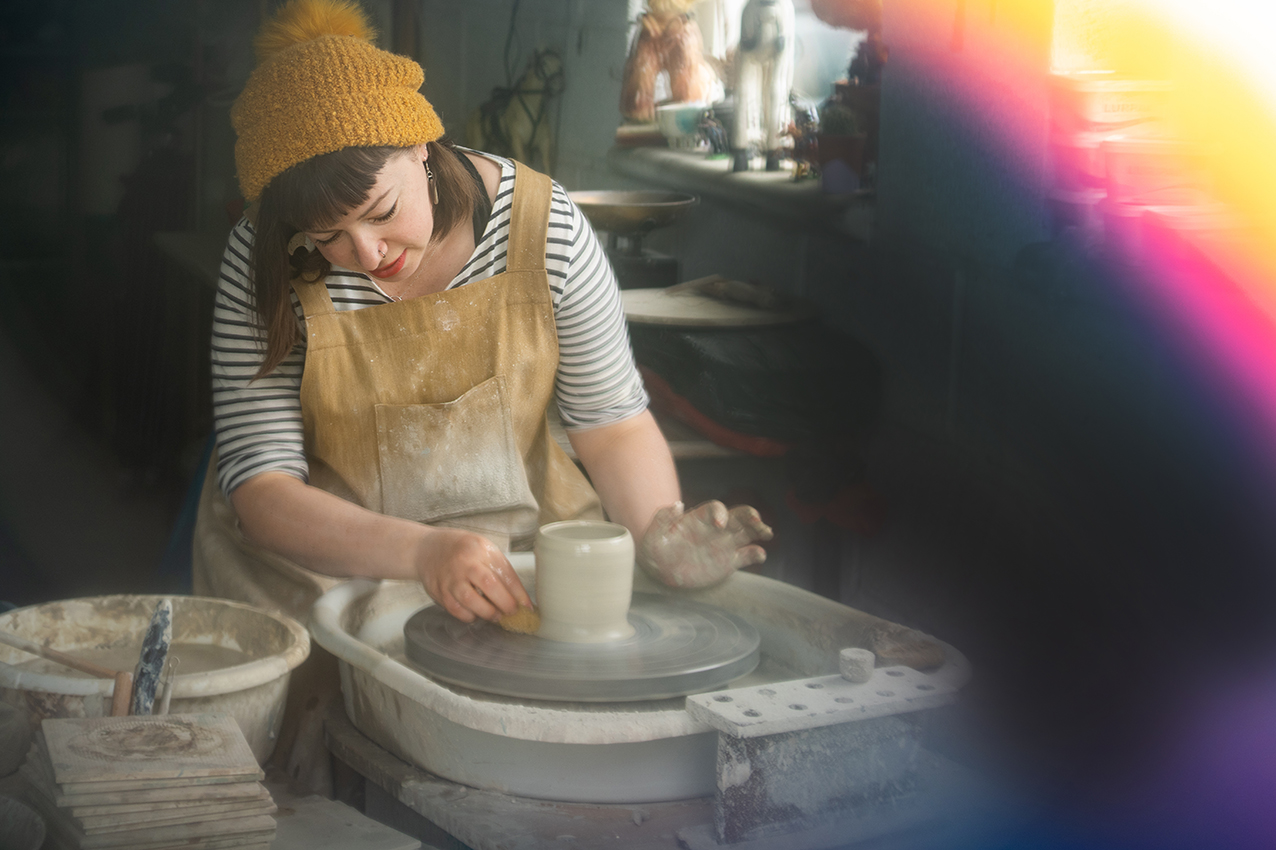 Hi I'm Kayti, a ceramicist based on the Isle of Skye and I run Here Be Monsteras from my home studio on the Waternish Peninsula.
I throw on the wheel using stoneware clays, all with a lovely speckle and texture that are wonderfully tactile. Once thrown I decorate the pots using a mix of glazes, hand mixed coloured clay, sgraffito and wax resist techniques.
I'm inspired by colours, textures and forms I find whilst exploring urban and coastal landscapes, with brushstrokes forming the decorative style.
All the pieces I create are made to be practical and often multi functional. It's so important to me that they are to be used and enjoyed and bring a little bit of extra joy to the day!